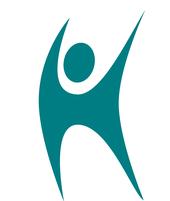 Tomorrow, Thursday 13th September, David McConaghie, Press Officer of the Caleb Foundation is to speak at the Humanist Association of Northern Ireland event on the 'Origins of the Giant's Causeway'. This will certainly be an interesting evening and attendance is likely to be high.
David McConaghie said in a piece in the Newsletter in July:
The inclusion in the new centre of an acknowledgement of an alternative explanation of its origins, and of the continuing debate about it, is an encouraging step. We've had collective hysteria from those who would conceal evidence, suppress facts, withhold data, obstruct enquiry and stifle debate – but that was expected.

Where once the only view on display was of an old earth, there is now reference to another perspective. The availability of more information will promote healthy, informed debate – surely that is a good thing.
While it is good to see the Caleb Foundation encourage public and open debate about what they do and what they want, it is unfortunate that it has come to this despite requests and promises from the National Trust regarding the inclusion of the "alternative" view at the Giant's Causeway exhibition, an official response has yet to be received following their supposed review. While McConaghie says "surely [the debate] is a good thing", our answer is: No. It is not a good thing. There is no debate.
This talk, and the Q&A (unless they forbid questioning their ideas) will likely be "interesting" and no doubt full of the same nonsense about God, taking certain parts of the Old Testament literally and failing to understand scientific research in an area which is no longer considered up for debate within the scientific community.
We will be in attendance on the evening.
What: David McConaghie, Caleb Foundation Press Officer — 'Origins of the Giant's Causeway'
Where: Malone Lodge, 60 Eglantine Avenue, Belfast
When: 8pm
I don't mind creation stories presented as mythology, but to suggest there is any debate that Earth is 4.54 billion years old is pure shit

— Brian Cox (@ProfBrianCox) July 5, 2012